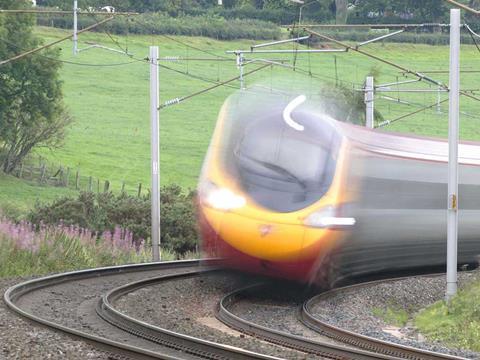 UK: The Department for Transport issued invitations to tender for the West Coast Partnership franchise on March 27. The contract will cover the operation of InterCity West Coast services from September 15 2019 until 2031, and the planning of the initial service on High Speed 2 in partnership with project promoter HS2 Ltd. If it 'performs strongly', the WCP contractor would operate high speed services on behalf of HS2 Ltd for a limited period after the new line opens 2026, with the West Coast Main Line services then being refocused on intermediate stations.
DfT requires bidders to have experience of operating dedicated high speed services over purpose-built infrastructure, and the shortlisted bidders announced on June 22 2017 are First Trenitalia West Coast Rail (70% FirstGroup, 30% Trenitalia), MTR West Coast Partnership (MTR Corp and Guangshen Railway Co) and West Coast Partnership Ltd (50% Stagecoach, 30% Virgin Holdings, 20% SNCF). Bids are due to be submitted by July 13.
Transport Secretary Chris Grayling told the House of Commons that the WCP contract would include restrictions on branding and the transfer of intellectual property as well as collaboration requirements with HS2 Ltd, designed to 'harness the innovative thinking of the private sector' while ensuing 'no bidder will be able to create something that only they could run in the future'.
He said that while final decisions on the long-term operational details of HS2 were 'years away', options could include vertical integration 'akin to some Japanese high speed lines, and in line with the government strategy of bringing together track and train'. He said HS2 'could also be structured as a public-private partnership and there will also be other options that we should explore'.
While the 'exact shape and end-state of the organisation does not need to be decided now', Grayling said he wanted HS2 'to become a strong, British organisation, potentially capable of not just building but also operating a successful railway here. It should also become a strong international champion for the UK, in the way, for example, that the organisation that runs Manchester Airport has.'