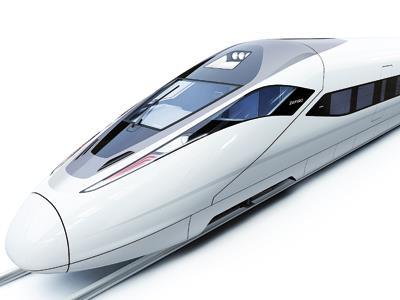 CHINA: After reviewing its operational strategy, the Ministry of Railways has issued a variation order to its 2009 contract under which the Bombardier Sifang (Qingdao) Transportation joint venture was to supply 20 eight-car and 60 16-car high speed trainsets.
The number of 380 km/h trainsets has now been reduced, and more 250 km/h trains ordered with the aim of increasing operational flexibility.
The contract will now cover the supply of:
70 eight-car Zefiro 380 trains, with a top speed of 380 km/h.
46 Zefiro 250 trains.
60 Zefiro 250NG trains.
Announcing the order on September 5, Bombardier said there would be no change to the original contract value of 27·4bn yuan.
The Zefiro 250 design is already in service, with 115 trainsets totalling 1 200 cars currently in operation.
The Zefiro 250NG will be a new product, an evolution of the Zefiro 250 'to meet the future demands of the Chinese rail market' and intended to enhance Bombardier's competitiveness. It will feature a new aluminium bodyshell to reduce weight compared with the stainless steel Zefiro 250, as well as enhanced traction systems, optimised aerodynamics and lower energy consumption.
'China has a clear vision of the role the world's largest high speed rail network will play in supporting sustainable transportation for the 21st century', said Jianwei Zhang, President of Bombardier China. 'The country is selecting the most advanced technologies to build a network that offers not only high speed but also unprecedented operating efficiency, reliability and capacity.'