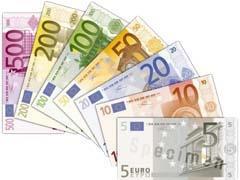 GERMANY: On June 28 Bombardier Transportation announced it was investing €10m to set up a Bogie Technical Center at its site in Siegen.
Scheduled to open at the end of 2014, the Bogie Techical Center will combine test and validation facilities with a business unit hub, including international bogie engineering specialists and associated functions. It will co-operate with academic institutions, customers, suppliers and certification authorities.
The Siegen site will comprise Bombardier Transportation's bogies headquarters, the Bogie Technical Center, the existing bogie final assembly area, wheelset centre and a bogie crash repair and overhaul centre.
'Our Bogie Technical Center will create the perfect environment for innovation, allowing Bombardier to test innovative ideas and attract the employees of tomorrow,' said Bart Vantorre, President of the Bogies Business Unit. 'It will enable us to continue to shape the future of bogie technologies by expanding and further improving our Flexx bogies portfolio'.
Bombardier plans to exhibit its Flexx Speed bogie for the Zefiro high speed train at InnoTrans 2012. Railway Gazette International is the only international media partner for InnoTrans 2012.