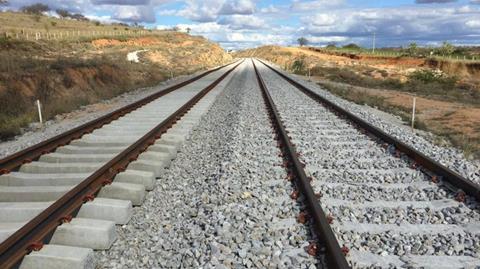 BRAZIL: The Ministry of Infrastructure and the National Land Transport Agency have authorised five more projects authorising private sector companies to build new railways in three states totalling more than 1 000 route-km.
Details of the five projects were announced during a ceremony at ANTT's head office in Brasilia on October 26, just two days after publication of a government decree updating the Railway Law passed in December 2021.
The agency reiterated that the measure signed into law by the then President Jair Bolsonaro 'promised to boost private investment in the sector, which will make it possible to balance the cargo transport matrix, resume passenger transport, reduce freight costs and increase national competitiveness, in addition to generating more jobs and creating sustainable solutions'.
Together worth nearly R$16∙75bn, the projects provide for the construction of new lines with a total length of 1 041 km.
In Goiás, Petrocity is to build a 68 km line from Corumbá de Goiás to Anápolis at a cost of R$739m; opening is planned in mid-2028.
In Bahia, VLI Multimodal is to invest R$1∙75bn in an 83 km line from Correntina to Arrojolândia and also build a 140 km route from São Desidério to Riachão das Neves at a cost of R$2∙96bn. Both lines are expected to open by 2030.
In Mato Grosso, Rumo has been authorised to build two lines. One is a 250 km route from Santa Rita do Trivelato to Sinop, costed at R$3∙8bn, with opening planned for 2041. The second will run for 500 km from Primavera do Leste to Ribeirão Cascalheira; this is costed at R$7∙5bn, and opening is anticipated for 2039.