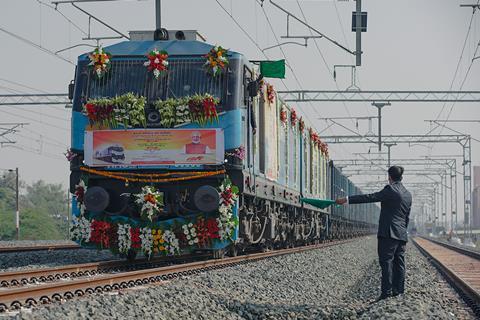 INDIA: Plans to outsource the operation and maintenance of the Dedicated Freight Corridors were unveiled as part of the national budget for the 2021-22 financial year, which was presented to parliament by Finance Minister Nirmala Sitharaman on February 1.
Indicating the government's resolve to push infrastructure development as a way to revitalise a national economy that had been seriously weakened by the Covid-19 pandemic, she confirmed that 'I am providing a record sum of Rs1 100·5bn for the railways, of which Rs1 071bn is for capital expenditure'. Other transport sectors such as roads and aviation will also see a boost in spending.
Describing the budget as 'transformational', 'future ready' and 'path-breaking', Railway Board Chairman & CEO Suneet Sharma said the railway's funding was primarily focused on delivery. As well as the government support, IR would be contributing matching funds from its own resources to bring the total planned capital expenditure for the year to Rs2 150bn.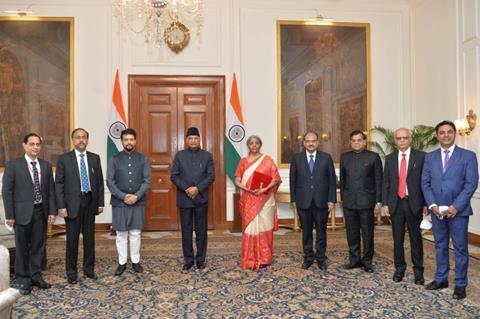 Explaining that monetising the operation of public assets was now being considered as a 'very important' option for financing new infrastructure construction, Sitharama announced that a 'National Monetisation Pipeline' is being launched to look at potential brownfield infrastructure assets. This will be accompanied by an Asset Monetisation Dashboard to track the progress of different schemes and provide visibility to investors.
As part of the process, Indian Railways will be expected to monetise the operation and maintenance of the Eastern and Western DFCs, which are now due to be completed by June 2022. This would generate a revenue stream to fund future railway expansion projects.
Informing parliament that 'Indian Railways has prepared a National Rail Plan', Sitharama explained that the aim was to create a 'future ready' railway system by 2030. 'Bringing down the logistic costs for our industry is at the core of our strategy', she emphasised.
While the minister did not highlight many specific railway projects in her speech, she confirmed that 'we will undertake future dedicated freight corridor projects, namely the East Coast corridor from Kharagpur to Vijayawada, an East-West Corridor from Bhusaval to Kharagpur and Dankuni, and a North-South corridor from Itarsi to Vijayawada.' These routes had been highlighted in the draft National Rail Plan, and work would begin 'in the first phase' to compile detailed project reports, she added.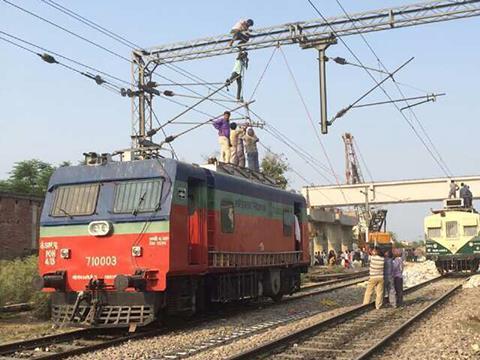 Reporting that around 46 000 route-km or 72% of the entire broad gauge network would have been electrified by the end of the 2021 financial year on March 31, she predicted that '100% electrification of broad gauge routes will be completed by December 2023'.
Insisting that safety measures undertaken in the past few years had borne results, she said work was underway on the development of an indigenous automatic train protection system to eliminate train collisions due to human error. This is to be rolled out first across IR's most intensively utilised routes. Measures to boost passenger convenience and provide a better travel experience will include the introduction of an 'aesthetically designed' Vista Dome LHB coach on popular tourist routes.