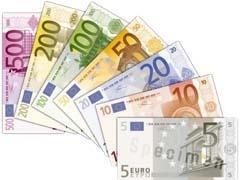 UNDER AN AGREEMENT signed in Madrid on July 4 by its President Philippe Maystadt, the European Investment Bank is to provide up to €10bn in 2007-13 to support the Spanish Ministry of Development's PEIT strategic infrastructure and transport investment plan. PEIT has a total budget of €249bn for 2005-20, of which €100bn is to be raised through borrowing.
EIB says that loans will be granted on a project-by-project basis, and that 'particular attention will be given to strategic projects in line with EU policy priorities'. It is expected that €2bn will be allocated to infrastructure authority ADIF, €2bn to Renfe Operadora and €400m to metre-gauge operator FEVE. Infrastructure investment company SEITT is to receive up to €500m.
ADIF is to provide up to €5·6m in 2006-09 to support work by the Ministry of Development's research agency Cedex. Projects to be funded include a study of the effects of high speed operations on ballast as well as testing of ERTMS communications equipment.