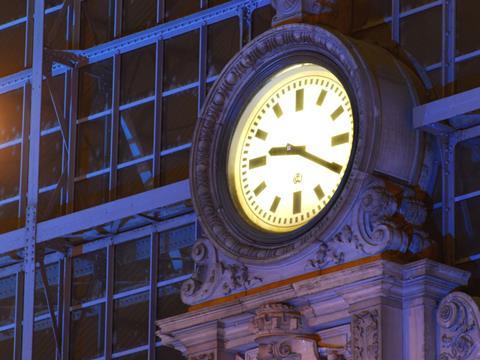 EUROPE: The Community of European Railway & Infrastructure Companies and the International Rail Transport Committee have called for the European Commission to harmonise consumer protection laws between transport modes, after the Court of Justice of the European Union ruled that railway undertakings are not exempt from refunding passengers for delays attributable to force majeure.
Austria's administrative court had sought the Court of Justice's opinion regarding a case brought by Austrian Federal Railways' passenger business against a decision by the country's rail regulator Schienen-Control, which had required the removal of a clause in the terms and conditions which excluded passengers' right to compensation in cases of force majeure.
In it judgement on case C-509/11 issued on September 26, the Court of Justice found that European regulation 1371/2007 on rail passengers' rights says that the liability of railway undertakings is governed by the CIV uniform rules forming part of the COTIF convention, and also by the regulation itself. But while the CIV uniform rules provide an exemption from liability where a delay is the result of force majeure, the European regulation contains no exemption from its requirement to offer a refund of at least 25% of the ticket price in the event of delays of 60 to 119 min, and 50% for delays of 120 min or more.
The court said the EU legislature had intended to extend the obligation to pay compensation to cover cases which would be exempt under the uniform rules, and said the uniform rules and the regulation served different purposes. The uniform rules cover compensation for damage or loss, such the need to pay for accommodation, and require an individual assessment of damage suffered. Meanwhile, the regulation compensates for a service which was not supplied in accordance with the transport contract; passengers may bring a claim under both systems.
In response to the court's rejection of the analogies with force majeure exemptions in the aviation, maritime and coach sectors, CER and CIT said this 'clearly violates the principle of a level playing field' between modes.
'We will support our members with the implementation of the ruling and make sure that international passengers benefit from their rights as confirmed by the ECJ', said CIT Secretary General Cesare Brand. 'However we must be aware that this may have an impact on fares'.