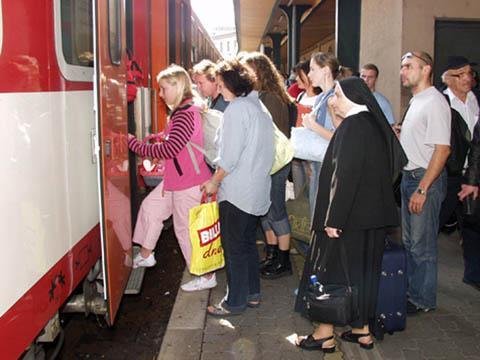 SLOVAKIA:The Ministry of Transport and six potential operators have begun preliminary negotiations for the tendering of regional passenger services. Questions still to be settled include train procurement.
In 2010 the ministry announced plans for up to 35% of passenger services to be tendered by 2020, starting with regional services.
The national network has been divided into nine regions for tendering. The first batch of services covers the Diviaky - Horná Štuba - Prievidza, Prievidza - Luzianky - Nové Zámky and Luzianky - Zbehy - Leopoldov lines, which the successful bidders are expected to take over in late 2013.
The first breach of state operator ZSSK's monopoly on subsidised passenger services was scheduled for March 4, when Czech firm Regio-Jet would begin operating on the 95 km Bratislava - Komárno line under a nine-year contract awarded in December 2010 (RG 2.11 p 11). The government will pay RegioJet €5·7 per train-km, compared to €6·76 paid to ZSSK. Passengers will be offered newspapers, refreshment vending machines and free wi-fi, and RegioJet hopes to carry 1·7 million passengers in the first year.
RegioJet carried 105000 passengers on its Praha - Ostrava - Havíov (- Zilina) open access services in the Czech Republic during its first three months of operation, with average load factors exceeding 80%.