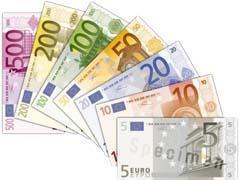 FRANCE: A convention providing government support for residual and loss-making inter-city services on the conventional network was signed in Paris by Transport Minister Thierry Mariani and SNCF President Guillaume Pepy on December 13.
Designated Trains d'Equibre du Territoire, the initiative forms part of a government commitment to support balanced national development, announced by President Sarkozy on November 4.
The convention is intended to 'stabilise' the existing level of service and improve the quality of the trains on 40 designated routes, used by around 100 000 passengers per day. The government has committed to provide €210m a year for three years to support Corail, Intercités, Téoz and Lunéa services, and the deal includes a €300m investment package for rolling stock refurbishment.
The operating support will be funded through a levy on SNCF's high speed passenger services, expected to contribute €175m a year, and another €35m from the state's regional development fund, which is to be raised by a tax on motorway tolls.