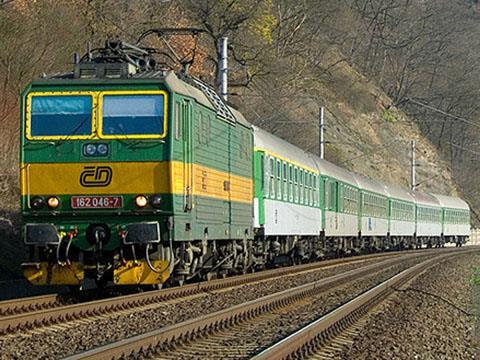 CZECH REPUBLIC: All remaining infrastructure activities are to be transferred from national train operator CD to infrastructure manager SZDC on July 1, following govern­ment approval of the Ministry of Transport's proposals on February 9.
This is the final step in the separation of infrastructure from operations under a restructuring of Czech Railways launched in January 2003.
Some 9500 employees will be transferred from CD to SZDC, including train dispatchers, signallers and crossing keepers. SZDC took over control of the infrastructure on July 1 2008.
The government's aim is to ensure non-discriminatory access to the network for all operators, within a fully transparent competitive environmen
The first of nine Skoda Class E630 locomotives which private operator RegioJet bought from Italy's LeNord in 2010 has been approved for use in the Czech Republic. They will be used on freight until RegioJet launches Praha – Ostrava – Trinec/Zilina inter-city services this summer.