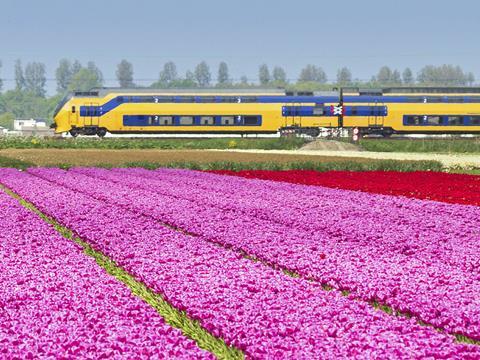 NETHERLANDS: National passenger operator NS is ready to restart submitting bids for Dutch regional passenger operating contracts, Chief Executive Roger van Boxtel said in an interview with the Volkskrant newspaper last month.
NS had announced in 2016 that it would focus on the core long-distance rail network and would no longer bid for Dutch regional operating contracts. This followed a scandal in 2015 when the award of a contract for NS to provide rail and bus services in Limburg province was cancelled after it emerged that a former employee of incumbent Veolia had provided confidential information. NS's Qbuzz contract operating subsidiary was subsequently sold to FS Group's Busitalia. In June 2017 anti-monopoly agency ACM fined NS €41m for abusing its dominant market position.
Van Boxtel told Volkskrant in December that NS was potentially interested in a tender called by the province of Zuid-Holland covering the operation of the Dordrecht – Geldermalsen route and local bus services between December 2018 and December 2026; Qbuzz was named preferred bidder on January 10.
NS is also interested in the tender for the Amersfoort – Ede-Wageningen route, currently operated by Connexxion under a contract which ends in December 2021.
Meanwhile, on December 21 a court in 's-Hertogenbosch ruled as inadmissible a case brought against the former CEOs of NS and Veolia Netherlands in the wake of the Limburg scandal. The prosecution service plans to appeal.