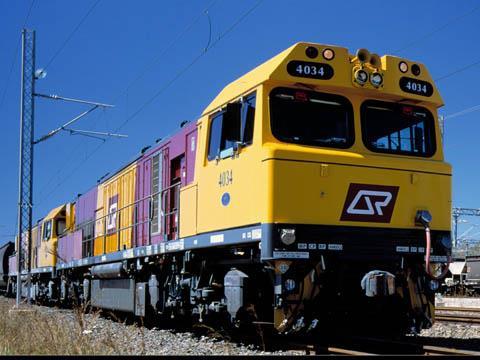 AUSTRALIA: July 1 saw the formal split of Queensland's state-owned railway QR Ltd into two business units as part of the state's privatisation strategy which will see coal and freight operator QR National listed on the Australian Securities Exchange later this year.
QR National takes over QR Ltd's heavy haul coal operations in Queensland, together with the coal railway infrastructure, plus open access coal haulage in New South Wales and general freight and intermodal operations throughout Australia. Other parts of the state's rail network, together with Brisbane suburban services plus inter-city and rural passenger operations, have been transferred to the new Queensland Rail, which has its headquarters at Ipswich.
Undertaking a roadshow last month to brief investors ahead of the flotation, QRN CEO Lance Hockridge said the company was now 'Australia's largest railway' and predicted that the IPO would be 'highly attractive'. Pointing out that freight demand in Australia is expected to double by 2050, he felt the biggest challenge would be keeping up with growth. Asked whether he expected QRN to become an international business, he said that 'we have enough to do at home for now'.
On July 1 QRN announced a revised A$250m contract with Jellinbah Resources which will see 5·1 million tonnes of coal a year moved to Gladstone for export over the next 10 years. QRN expects to achieve a 30% share of the Hunter Valley coal traffic in NSW by 2012, although rival Pacific National has recently won major contracts for coal movements in Queensland and NSW worth A$320m.l