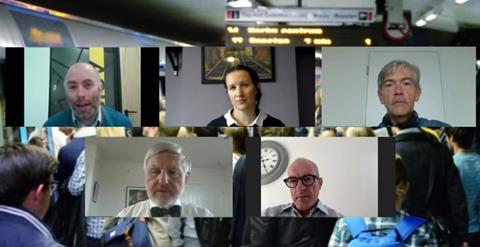 INTERNATIONAL: Around 1 700 registered viewers across the globe participated in Railway Gazette Group's inaugural Rail Broadcast Week from September 21 to 25 2020.
Supported by headline sponsor Siemens Mobility, Rail Broadcast Week brought together a wide mix of industry leaders, decision-makers and academics from around the world to discuss the opportunities and challenges facing the rail sector in an age of pandemic.
The week-long programme of free-to-view live discussions and business-critical insights was streamed using the well-established Wavecast interactive technology, enabling viewers to pose questions to the panellists and presenters in real time.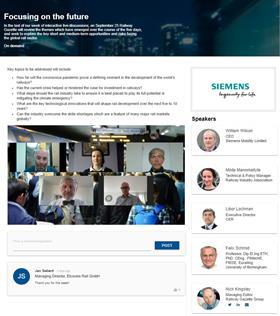 Global thought leadership
Rail Broadcast Week's high-level discussions kicked off on September 21 with a keynote debate examining the impact of Covid-19, and how the rail sector might build on the experience to prepare for future challenges posed by climate change.
Moderated by Railway Gazette's Managing Editor Nick Kingsley, the panel included DG Move's Head of Safety & Interoperability, Keir Fitch, Senior Advisor Philippe Lorand from UIC's Covid-19 task force, Gautrain Managing Director William Dachs and Simon Kendler from Young Rail Professionals.
September 22's debate on Innovation in Rail Freight featured Rail Freight Group Executive Director Maggie Simpson, Tier 5 Loomotive's Michael Iden and Raghu Dayal from the Asian Institute of Transport Development.
Developing Smart Infrastructure on September 23 was moderated by Editor-in-Chief Chris Jackson, with Professor Anders Eckberg from Chalmers University of Technology, Institution of Railway Signal Engineers President Daniel Woodland and Plasser & Theurer's Senior Track Expert Fabian Hansmann.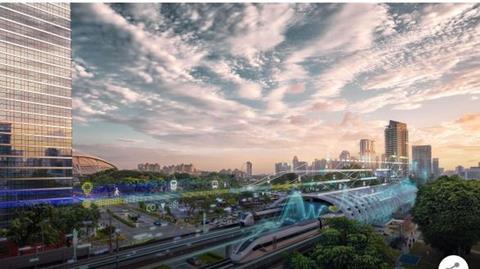 September 24 saw a wide-ranging discussion about The Future of Passenger Rail, featuring Govia Thameslink Railway Chief Operating Officer Steve White, ALLRAIL Secretary General Nick Brooks, Johannah Randall from the Rail Innovation Group and Alexandre Savard from Montreal-based GIRO.
Augmenting the keynote debates was a series of technology-focused case studies hosted by our commercial partners, which focused on technological or operational challenges, efficiency gains and operational enhancements. These included presentations on ticketing and yield management (Revenue Analytics), urban track design (Pandrol), FRMCS radio communications (Nokia) and seamless mobility for sustainable cities, hosted by Siemens Mobility CEO Michael Peter.
The programme concluded with a final keynote debate Focusing on the Future, reviewing the themes that emerged over the course of the week, and exploring the key short and medium-term opportunities and risks facing the global rail sector. For this panel, Nick Kingsley was joined by CER Executive Director Libor Lochman, Siemens Mobility Ltd CEO William Wilson, Professor Felix Schmid from the University of Birmingham, and Milda Manomaityte, Technical & Policy Manager at the UK's Railway Industry Association.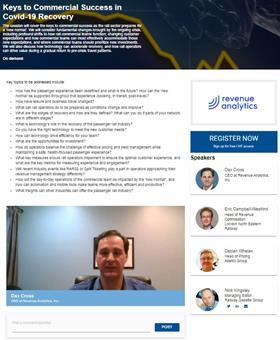 'We are delighted to reach so many people across so many different countries', commented Railway Gazette Group's Divisional Director Andrew Walker. 'It is clear that despite the current uncertainty, railways have a bright future supporting sustainable travel, skilled jobs and balanced economic development. Rail Broadcast Week has been a valuable addition to our portfolio of business information channels for the global rail sector, and we will seek to build on that in the years ahead.'
Recorded versions of all the discussions and presentations are now available to watch on demand: visit https://rgtv.wavecast.io/interactive-broadcast-week