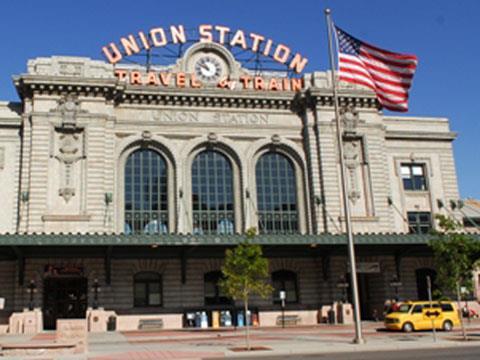 USA: Denver Regional Transportation District selected Denver Transit Partners as preferred bidder for the Eagle P3 commuter rail public-private partnership on June 15. The 46-year design build, finance, operate and maintain contract is expected to be finalised by the end of the year, with the $2·085bn price coming in $300m lower than RTD expected.
Eagle P3 is the largest of the contracts to be awarded under RTD's 12-year FasTracks expansion plan. It includes:
East Corridor: a 38 km electrified commuter line from Union Station to Denver International Airport with five intermediate stations;
Gold Line: an 18 km electrified commuter line from Union Station to Wheat Ridge, with six intermediate stations;
Northwest Rail Corridor: Pecos Street - South Westminster, the 3 km of a proposed 66 km DMU route over BNSF tracks to Longmont;
Around 50 electric multiple-units and a maintenance facility.
DTP is led by Fluor Enterprises and Macquarie Capital Group, with core contractors Balfour Beatty Rail, Ames Construction, Hyundai-Rotem USA, Alternative Concepts and HDR. Other members include Global Design Consultants, PBS&J, Parsons Brinckerhoff, Interfleet Technology, Systra and Wabtec. DTP is to pay losing bidder Mountain-Air Transit Partners $2·5m for the rights to cost-saving measures which it proposed.
The use of private finance reduces the initial cost to RTD, which will make annual payments based on performance and expects to confirm $1bn of Federal Transit Administration funding in 2011. 'RTD is the first transit agency in the United States to pursue this type of comprehensive public-private partnership that includes not only the design and construction, but the financing and ultimate operation and maintenance of the end product', said General Manager Phil Washington. 'RTD has always been on the front line of finding innovative methods for delivering projects.'
RTD was supported during the tending process by Jacobs Engineering, Goldman Sachs, JP Morgan and Freshfields Bruckhaus Deringer.
Initial construction work will start this summer and completion is planned for 2016. Fluor and Balfour Beatty Rail each have a 50% share of the engineering, procurement and construction contract and a 33% share in operations and maintenance. Head of Fluor's Infrastructure business Patrick Flaherty said he expects it to be 'the first of many public private partnership transit projects procured under the availability method in the USA in the coming years'.