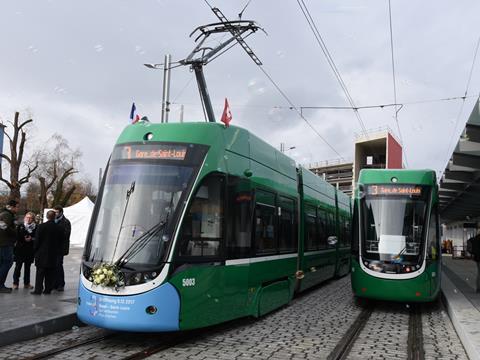 SWITZERLAND: Basel tram operator BVB opened a 3 km extension of Route 3 into France on December 9. Revenue services on the new section started the following day.
The extension to Gare de Saint-Louis has four stops. It cost SFr54m, with an additional SFr33m for the construction of station facilities, including a park-and-ride site. Services run at 15 min headways (20 min on Sundays).
The first 500 m section of the extension to the border opened in July. A further extension to EuroAirport Basel Mulhouse Freiburg is under construction.
Route 3 becomes BVB's second to cross the Swiss border. Route 8 was extended into Germany in December 2014. The city's other tram operator BLT already operates a route with one stop in France.