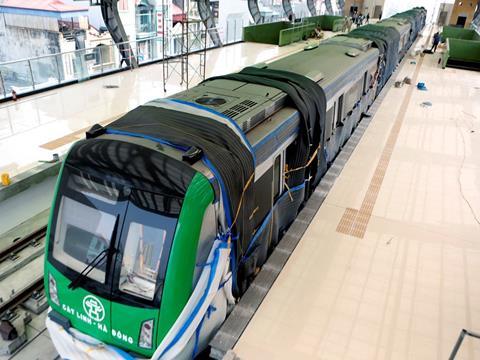 VIETNAM: French company RATP Smart Systems has signed a €12m contract with Hanoi Metro covering design and supply of the future Line 3's ticketing system.
The three-year contract includes the development of a contactless card and token system, as well as the installation of access control gates and ticket vending machines.
Upon completion, Line 3 will total 12·5 km in length – 4 km of which would be underground – and be composed of 12 stations. The first 8 stops are expected to open by 2021, with the remaining stations going into service in 2022.
The project is part of Hanoi Metro's master plan to operate nine metro and three monorail lines by 2050.
RATP Smart Systems said France has already provided €514m in financing to Line 3, in an effort to 'showcase the know-how of French companies in the field of urban transport.'