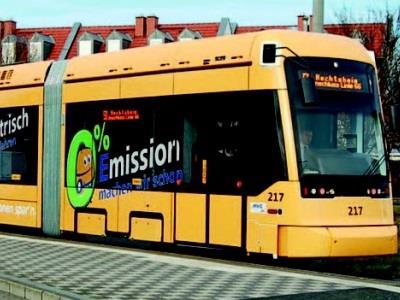 GERMANY: The municipality of Wiesbaden has approved €3·4m of preliminary planning work for the city's first tram route. The Land of Hessen is providing €465 000.
When complete, the Citybahn light rail line would link Wiesbaden to the existing metre gauge tram network in the neighbouring city of Mainz at one end, and to the tourist-oriented Aartalbahn that runs north from Wiesbaden at the other.
The 12·2 km first phase, estimated to cost €165m, would connect Hochschule Rhein-Main in the north of Wiesbaden with Theodor-Heuss-Brücke to the south.
Further phases would see the mostly single-track Aartalbahn converted from 1 435 mm to 1 000 mm gauge over the 15 km between Bad Schwalbach and Chausseehaus, from where a new alignment would take the tram line to Otto-Wels-Straße in Wiesbaden.
Here the Citybahn alignment would be met by a branch from Hermann-Brill-Straße, then serve Wiesbaden Hauptbahnhof and Ostbahnhof. Crossing the Rhein on the existing road bridge, the route would then continue for 2·5 km to reach the existing Mainz tram network at Mainz Hbf West. It is envisaged that Citybahn services would run as far as Mainz Hochschule.
The final project cost is estimated at €370m plus €78m for a fleet of 26 trams.