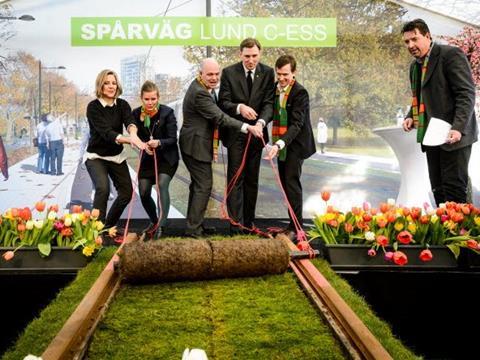 SWEDEN: A groundbreaking ceremony on February 15 marked the start of work on the tram project in the city of Lund.
Contractor Skanska is building the 5·5 km route with nine stops, which will connect Lund Central station and the science village. Opening is due in September 2019.
The project is being undertaken jointly by the municipality of Lund and regional transport authority Skånetrafiken. National transport body Trafikverket is funding 38% of the SKr776m infrastructure cost.
Seven trams are to be procured. These will be around 30 m long and 2 650 mm wide, with capacity for around 160 passengers.