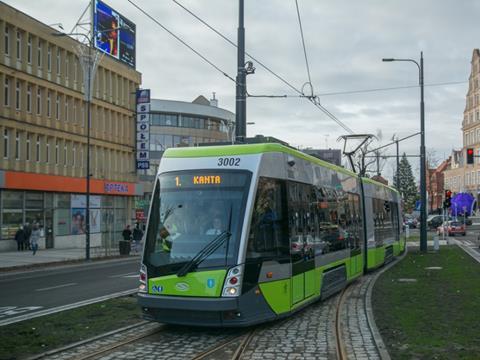 POLAND: A funding agreement for 144·9m złoty of EU funds for the expansion of the Olsztyn tram network was signed on February 28 by Mayor Piotr Grzymowicz.
A new route is to be built from the existing network at the junction of al Piłsudskiego and ul Kościuszki southeast to ul Wyszyńskiego, where it would turn south and run to a terminus at Pieczewo.
The total project cost is 255m złoty, which includes road upgrades and new trams. This will be mostly funded by the city.
Work is scheduled to start later this year and be completed in 2019.