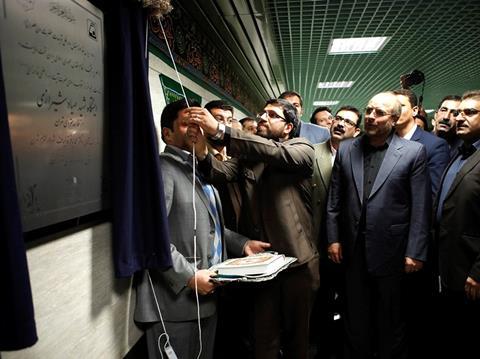 IRAN: The first phase of the sixth metro line in Tehran was inaugurated on June 10, connecting San'at Square to Basij on a 22 km alignment.
Line 7 will eventually be 31 km long, once extensions at both ends open in March 2018. Nine more stations are to open on the initial section, in addition to the seven currently operational.
Line 7 is the deepest on the network, with the deepest parts 56 m below ground. Services are operated using 20 eight-car trainsets.
In the longer term, the city plans to put into operation two more metro lines by 2020.