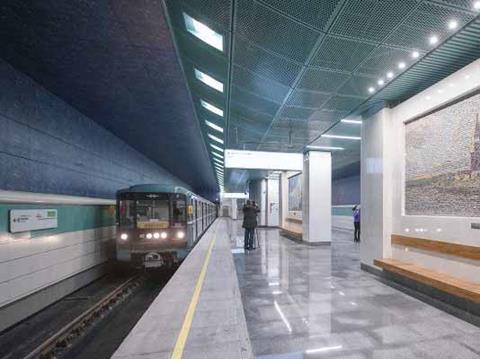 RUSSIA: A 1·8 km extension of Moscow metro Line 11 opened on December 30, running east from Petrovsky Park to Savyolovskaya.
When completed in 2023, Line 11 would form a 69 km circular route incorporating the existing 3·3 km line between Kashirskaya and Kakhovskaya. The Delovoy Tsentr – Khoroshyovskaya section would then be operated as a branch, before becoming part of the future of Line 13 in 2025.
Moscow Mayor Sergei Sobyanin inaugurated Belomorskaya station near the northern end of Line 2 on December 20.