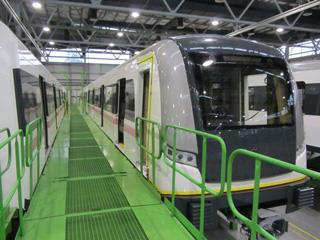 CHINA: A southern extension of Wuhan metro Line 2 opened for revenue service on February 19 following three months of test running.
The 13·2 km underground extension runs from Optics Valley Square to Fozuling, adding 10 stations. These are all designed for eight-car trains, although Line 2 currently uses six-car sets.
The extension brings Line 2 to 60·8 km, making it the longest metro line in Wuhan and the sixth-longest in China.