RUSSIA: A planned 1 600 km extension of the regionally-owned Yakutia Railway to serve the Magadan region in the far east of the country is to be taken forward in three phases, with the first section expected to open around 2035.
A co-operation agreement setting out a strategy for implementation of the Nizhny Bestyakh – Magadan railway has been signed by Aisen Nikolaev, Head of the Sakha Republic, Sergey Nosov, Governor of Magadan Oblast and Vasily Shimokhin, General Director of Sakha-based Yakutia Railway.
The line would start from the existing YR railhead at Nizhny Bestyakh, across the Lena river from Yakutsk, and then head northeast. The 400 km first stage would take the line to Khandyga, while the second would see the route extended through the Verkhoyansky mountain range to Susuman, adding a further 550 to 600 km. The final stage would run south from Susuman through Yagodnoye to reach the port of Magadan on the Pacific coast.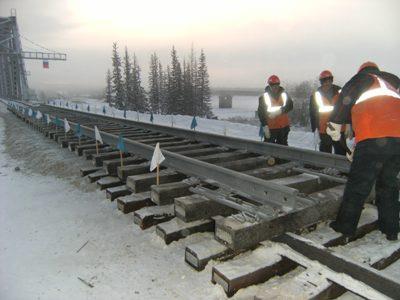 According to studies by the Russian Railways' Institute for Economy & Transport Development, the line is projected to carry up to 19 million tonnes of freight per year. Of this, around 16 million tonnes would be export coal traffic.
'Construction of the line will reduce the cost and simplify the year-round transportation of goods to the northern regions', explained Nikolaev. It would 'provide 15% of Yakut residents with year-round transport accessibility, and also create about 8 000 new jobs'.