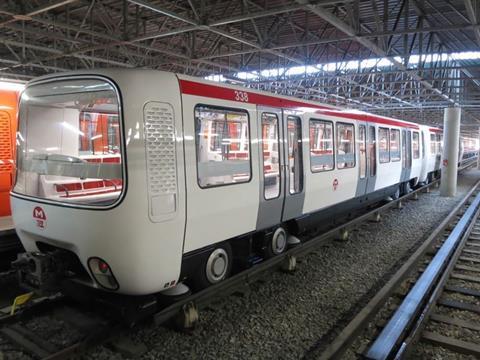 FRANCE: The first refurbished metro trainset for Line D in Lyon entered passenger service on July 10. The second is due to start operations later this month, with the third in September.
Lyon transport authority Sytral awarded CAF a €23m contract last year to refurbish 36 two-car rubber-tyred driverless MPL 85 trainsets, in service since 1991. All 36 are to be completed by mid-2018.
The work is being undertaken at CAF France's Bagnères-de-Bigorre plant. It includes the replacement of mechanical and electrical equipment, lighting and flooring, as well as repainting.