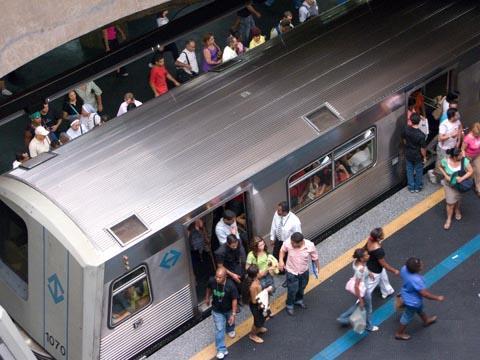 BRAZIL: São Paulo metro operator CMSP has issued a R$24·8m tender covering planning of metro Line 15, with proposals to be submitted by October 1.
To be known as the White Line, the 10 km route will run north from Vila Prudente on Line 2 to Tiquatira. The line would have 10 stations including an interchange to Line 3 at Penha.
The section of Line 2 between Sacomã and Vila Prudente was inaugurated by São Paulo state Governor Alberto Goldman and Mayor Gilberto Kassab on August 21. An intermediate station at Tamanduateí is due to open shortly, providing transfers to CPTM commuter services.