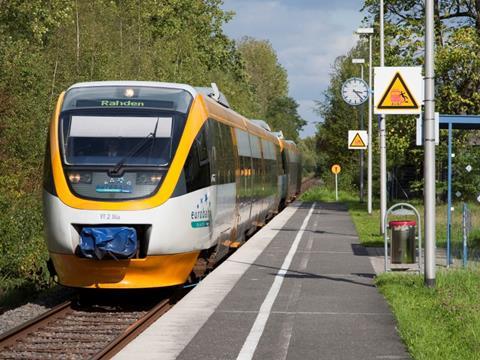 GERMANY: Scheidt & Bachmann announced on September 6 that it had been awarded a contract by Keolis Deutschland to supply a new ticketing system for the three local networks in Nordrhein-Westfalia and Hesse operated under the Eurobahn brand. The new system is due to enter service in December 2013.
The contract covers the supply of mobile terminals, as well as onboard and station ticket vending machines and a central back-office system to manage all transactions. Meeting TSI PRM standards, the TVMs will feature touch-screen displays and will accept coins, banknotes and cashless payments.
Scheidt & Bachmann Sales Director Stefan Brings said that the company was looking forward to 'our new relationship' with Keolis Deutschland, 'and we are proud that our innovative ticketing solution convinced the private operator'.