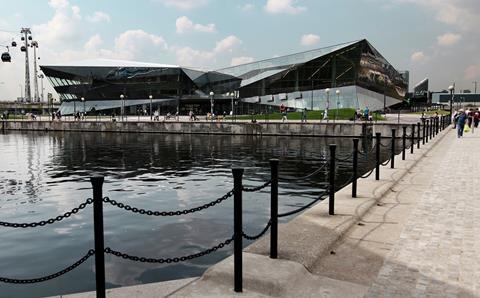 UK: Siemens opened its first centre for sustainable urban development in London on September 19, built at a cost of €35m to provide 'a conference centre, urban dialogue platform and technology and innovation centre all in one'. Designed by Wilkinson Eyre Architects and named 'the Crystal' after its distinctive shape, the new building in the Royal Victoria Docks is home to Siemens' first Centre of Competence for Cities.
'The development of our planet will stand or fall with the development of cities', said Siemens AG President & CEO Peter Löscher at the opening ceremony. 'Looking ahead to the urban future, the Crystal showcases a wide variety of opportunities and concrete solutions'.
At the heart of the Crystal is what Siemens describes as 'the world's largest exhibition on urban sustainability', covering 2 000 m2 and presenting 'existing infrastructure solutions that make life in cities more sustainable and environmentally-friendly while enhancing its quality'. This is due to open to the public on September 29.
Siemens' Infrastructure & Cities Sector will co-ordinate its City Account Managers from the Crystal. In the coming years, the company is planning to build two smaller Centres of Competence for Cities in Shanghai and Washington DC.