INNOTRANS: Huawei officially launched the Future Railway Mobile Communication System (FRMCS) solution at the InnoTrans 2022 and the 9th Huawei Global Rail Summit in Berlin.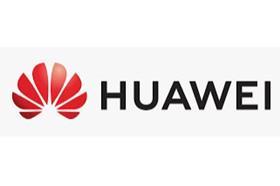 The company said this was the result of its extensive research and experience in ICT deployment within the rail industry of over two decades. FRMCS would support widespread digital transformation, ensure safety and improve efficiency by supporting services such as locomotive and operations status management and improved fault prediction, it added.
'The railway industry is now in a critical period of digital transformation when the requirements for train-to-ground wireless communication systems are higher than ever before', said Li Jie, President of Huawei Enterprise Wireless Domain.
'Huawei FRMCS can meet these requirements by integrating Huawei's 4G and 5G technologies. It can help railway customers build high-reliability, high-bandwidth, future-oriented train-to-ground wireless broadband networks that are safe, reliable, converged, simplified, and capable of long-term evolution.'
During InnoTrans 2022, Railway Gazette Group Executive Editor Nick Kingsley interviewed Steven Xiong, CTO in Rail Industry, Huawei EBG. The full video of the interview can be viewed below: