The Jakarta – Bandung high speed line, opened on October 2, is equipped with Huawei's information and communications technology. This flagship project can serve as an example of best practice for Asia-Pacific countries, whose future development can be spurred through development of modern, digitalised, sustainable railways.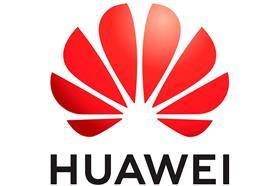 Indonesia has taken a huge step in the development of a sustainable transport network. The most prominent milestone was the country joining the high-speed rail club with the opening of the 142·3 km Jakarta – Bandung high speed line on October 2. The line is branded as Whoosh, which stands for waktu hemat, operasi optimal, sistem handal ('Time saving, optimal operation, reliable system'), but also inspired by the sound of a high-speed train. The previous 3h 30min journey time between Jakarta and Bandung has been cut down to only 40min thanks to the new high-speed infrastructure.
Whoosh has been developed by a Chinese-led consortium including Huawei, China Railway Communications and Signalling Co. Ltd. and China Telecom. The line is equipped with real-time communication and train control, supporting an intelligent, secure, and efficient operation.
Creating a Jakarta – Bandung urban zone
Indonesia spreads across five major islands, and while Java only accounts for 7% of Indonesia's territory, it is home for more than half of the country's population, including Jakarta and Bandung.
This population concentration on the elongated Java has led to severe traffic jams and precious hours of daily loss for commuters.
Bandung, also referred as the 'Paris of Java', is an important leisure destination for Jakartans. The city's tourism industry is not just a source of pride; it is also its economic powerhouse.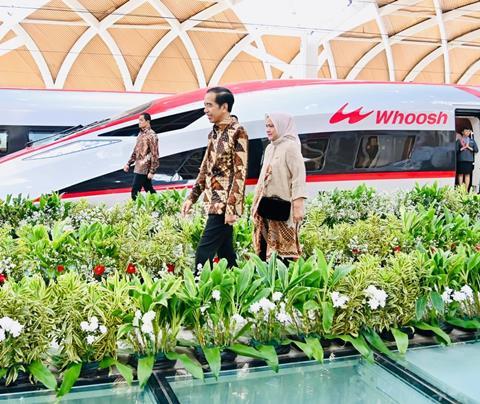 Thanks to the only 40 min journey time of the new high-speed line, it has become possible to get into the Jakarta office at a 9.00 meeting in the morning and get back to Bandung for a dinner, easing the life of many commuters, freelancers, digital nomads and also making possible for residents of the overpopulated Jakarta to move out to the hinterland, which can now include Bandung.
One major aim of the Whoosh was to unite Jakarta and Bandung into one urban zone, so the two cities can mutually benefit from the shared urban synergies.
A World Bank study showed an average 10% boost in business productivity following opening of high-speed lines in China with similar characteristics.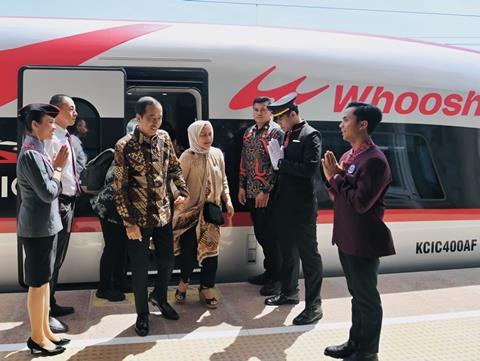 Progress through digitalisation
A modern railway demands high-performing communication networks and high standards of security. These are what for Huawei developed its optical and digital technologies.
Advanced technologies used by Huawei, such as IoT, artificial intelligence, machine learning and components compatible with the emerging Future Railway Mobile Communication System standards have taken railway communications to a next level. These innovations are intended to deliver the seamless integration of different transport modes and ensure their contribution to broader societal goals.
Huawei's telecoms technology has already widely applied in the transport sector, including at 130+ airports and airlines, and in 300+ rail lines and 150,000+ km of railways.
Huawei's information and communications technology is used by world-renowned major operators, including Hong Kong's MTR Corp, Singapore's Land Transport Authority and State Railway of Thailand.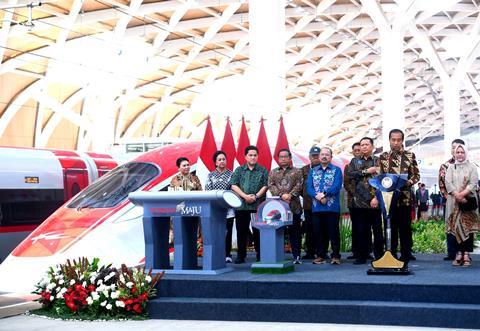 Beyond tracks and terminals
Countries in the Asia-Pacific region are home to 61% of the global population. Thailand, Malaysia, and the Philippines are all planning to develop a sustainable, digital and modern railway networks, which will need to be equipped with reliable information and communications technology to make railways safer, greener, and more efficient. For them, Whoosh can be a notable case study in best practice.
To carry out this digital transformation successfully, a broader vision is necessary. Huawei would like to take the lead in this transformative journey, committing as a key contributor for a bold and promising future.