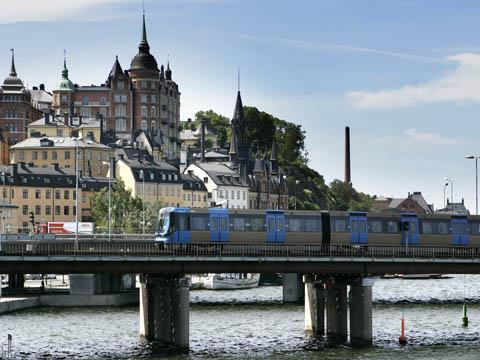 SWEDEN: Stockholm transport authority SL has awarded Strukton Rail new contracts totalling €340m to maintain the 106 km metro network and 65 km Roslagsbanan narrow gauge commuter line.
The contracts run for five years from January 2013, with an option to extend for a further four years.
They place more responsibility with the contractor than previously, with Strukton Rail accountable for the whole process from assessment through planning to implementation. Strukton Rail will take over some responsibilities from SL, with the authority taking the role of customer.
'Strukton has extensive experience of the Stockholm railway systems', said Robert Röder, President of Strukton Rail AB. 'With the new contracts, we will work together with SL to further increase quality and reliability'.