Our core business areas are rolling stock, rail automation and electrification, turnkey systems, intelligent traffic systems, as well as related services. For our customers, we are constantly innovating our portfolio.

Address:
Siemens Mobility GmbH
Otto-Hahn-Ring 6
81739 Munich
Germany

Tel.: +49 89 636-00
Email: contact.mobility@siemens.com or via the contact form
Website: www.siemens.com/mobility
Facebook: https://www.facebook.com/SiemensMobility
LinkedIn: https://www.linkedin.com/showcase/18049058/
Twitter: https://twitter.com/SiemensMobility
Instagram: https://www.instagram.com/siemens_mobility
YouTube: https://www.youtube.com/c/SiemensMobilityGlobal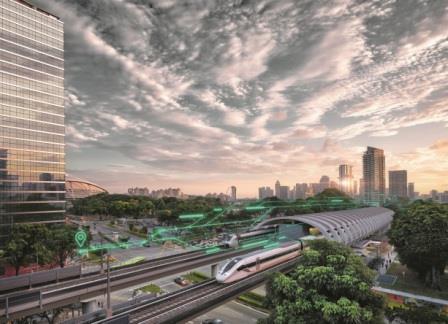 We at Siemens Mobility are constantly innovating our portfolio in the core areas of rolling stock, rail automation and electrification, turnkey systems, intelligent traffic systems as well as related services. Trusted by our partners we are pioneering transportation, moving people sustainably and seamlessly from the first mile to the last. With digitalization, we enable mobility operators worldwide to make trains and infrastructure intelligent, increase value sustainably over the entire lifecycle, enhance the passenger experience and guarantee availability. #movingbeyond #SiemensMobility
We enable operators to shape today's and tomorrow's passenger and freight transportation - with trains, infrastructure, automation and electrification solutions, turnkey systems as well as related services. That covers trams, light rail, metro, commuter, and regional trains, high-speed and very high-speed trains.
Siemens Mobility Broadcasts on Demand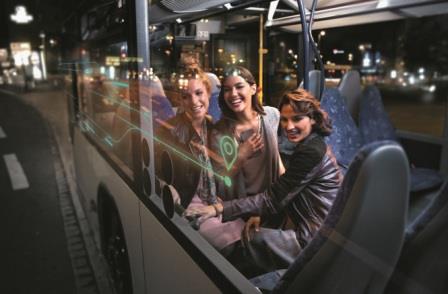 As more and more of the world's population moves into cities, a major challenge is to create integrated mobility systems - with rail solutions at their core - that make transport from door to door seamless, safe and sustainable. In this session we discuss how we can create or shape cities where people really wish to live. Cities in which jobs, shops, entertainment and green zones are easy to access via multimodal means of transportation. And in a dialogue with industry experts, we also explore how to increase the COVID-19 resilience of transportation in cities.
In this session we combine three individual case studies and look at best practice examples with an impact on urban mobility. We discuss how MaaS platforms for intermodal mobility can help build urban transportation networks. We reassess safe urban travel by looking at how existing and future technology can help ensure clean air in trains. And we also explore light rail in an urban context. Along these examples, we seek to understand: Which lessons cities and transportation systems can learn from each other, in order to make transport in cities safer, more sustainable and seamless.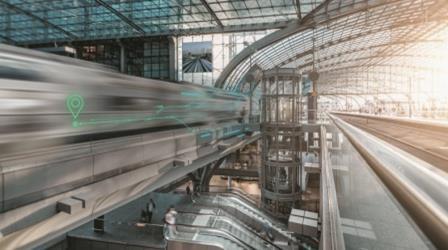 We examine the challenges facing infrastructure managers and the opportunities for technological innovations to reduce the cost and improve the efficiency of railway construction and maintenance.
Key topics to be addressed will include:
How far will the coronavirus pandemic prove a defining moment in the development of the world's railways?
Has the current crisis helped or hindered the case for investment in railways?
What steps should the rail industry take to ensure it is best placed to play its full potential in mitigating the climate emergency?
What are the key technological innovations that will shape rail development over the next five to 10 years?
Can the industry overcome the skills shortages which are a feature of many major rail markets globally?
Links:
Contact form
https://www.mobility.siemens.com/global/en/general/contact.html
Focusing on the future
https://rgtv.wavecast.io/interactive-broadcast-week/focusing-on-the-future
Sustainable, seamless, and safe mobility for more liveable cities - in action
https://rgtv.wavecast.io/interactive-broadcast-week/case-study-creating-more-liveable-cities-in-action
Sustainable, seamless, and safe mobility for more livable cities
https://rgtv.wavecast.io/interactive-broadcast-week/creating-more-liveable-cities