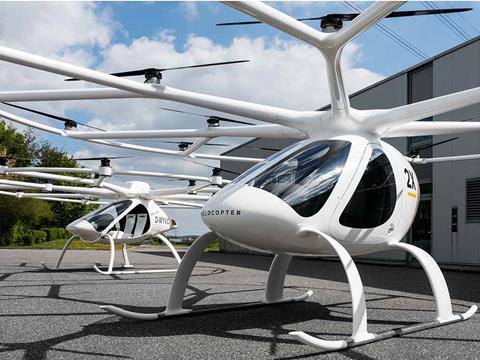 SINGAPORE: Aerial vehicle developer Volocopter is to test its 'multicopter' taxis in Singapore next year.
A series of tests in the second half of 2019 would validate and verify the ability of the company's eVTOL vehicles to operate in the city's urban environment. The tests would include passenger-carrying flights.
Volocopter will work with the Civil Aviation Authority of Singapore to establish the scope of the trials and ensure that the necessary requirements are met. Volocopter would also establish a product design and engineering team in Singapore.
The electric eVTOL, which flies using technology based on drones, can take off and land vertically. It has capacity for two passengers and a range of just under 30 km.
'There is potential for air taxis, or eVTOLs, to transform mobility and logistics in urban cities', said Ho Yuen Sang, Director, Aviation Industry, at Civil Aviation Authority of Singapore.