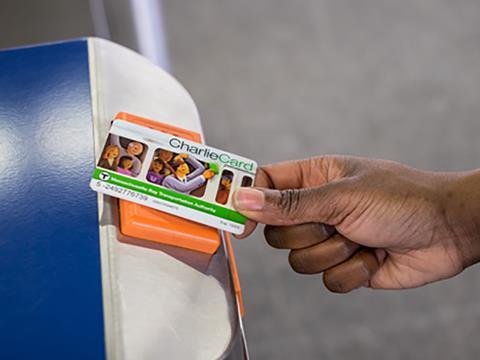 USA: Following 'critical feedback from riders, advocates and policymakers', Massachusetts Bay Transportation Authority has announced a revised Fare Transformation programme which it said would combine 'meaningful improvements' to existing payment systems with a phased approach to the deployment of a new system 'that better represents the needs of MBTA customers'.
Under the plan approved in December, the authority will 'reset' a fare collection PPP contract with Cubic Transportation Systems which had been announced in 2017. Completion of the roll-out is now planned for 2024 rather than 2022, providing more confidence in the delivery schedule, and the capital costs will be approximately $159m more than the $192m originally envisaged.
MBTA rather than the contractor will now be responsible for the placement of vending machines, and to address the needs of low-income and infrequent riders, it will focus on sites which widen access rather than have highest demand.
The overall programme aims to provide vending machines that dispense CharlieCard smart cards, offer all-door boarding on buses and surface stops along the Green Line, and integrate the entire commuter rail network into the CharlieCard system.
To facilitate the revised plan, MBTA has awarded Scheidt & Bachmann a $49m contract for the upgrading and life-extension of the fare collection systems it supplied when CharlieCard was introduced in 2006. This will include new vending machines, software and hardware upgrades, additional retail sales terminals and new handheld readers. It also establishes a process for developing interoperability between Scheidt & Bachmann and Cubic devices.