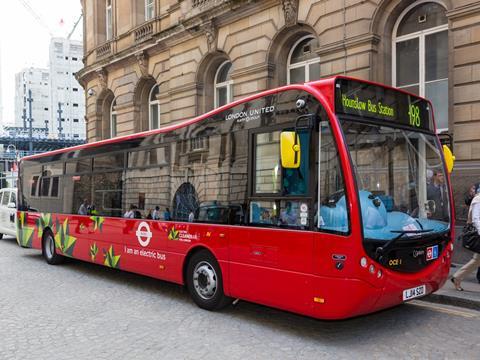 INTERNATIONAL: The mayors of 12 cities pledged to procure only zero-emission buses from 2025 when they signed the C40 Fossil-Fuel-Free Streets Declaration on October 23.
The leaders of London, Paris, København, Barcelona, Milano, Los Angeles, Seattle, Vancouver, Mexico City, Quito, Auckland and Cape Town 'envision a future where walking, cycling, and shared transport are how the majority of citizens move around our cities', and will ensure that a large area of their city is zero-emission by 2030. Further aims include increasing the modal share of walking, cycling, public transport and shared transport. Cities are to report back every two years on their progress.
'Cities have to be the real protagonists in the fight against climate change', said Mayor of Barcelona Ada Colau, adding that Barcelona aims to add 165 ha of green space, triple the route-length of bicycle lanes and reduce journeys made by private vehicles by 21%.
København Lord Mayor Frank Jensen said that his city's goal is to become the world's first CO2-neutral capital by 2025.
On the same day Mayor of London Sadiq Khan announced the introduction of the Toxicity Charge for vehicles that do not meet Euro 4 standards for particulate matter and NOx emissions. The £10 charge applies to vehicles entering the zone in central London between 07.00 and 18.00 on weekdays.