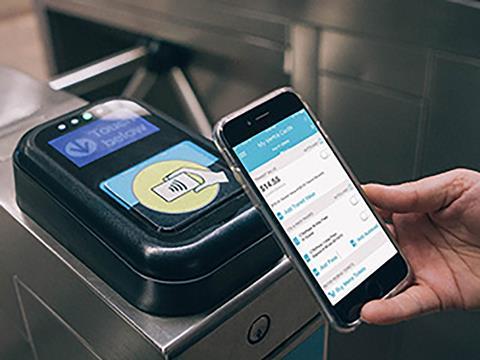 USA: Cross-industry body the US Payments Forum has published guidance developed by its Transit Contactless Open Payments Working Committee which is designed to assist transport agencies with the implementation of EMV contactless open payments.
Transit Contactless Open Payments: Technical Solution for Pay As You Go is the second use case in the forum's series, addressing pay-as-you-go and single-ride fares using mobile devices inclusding wearables.
It describes contactless payments made by NFC-enabled devices using open loop payment accounts, with information on technical functions and features that are specific to the transport environment.
'The transit industry today is working to improve the user experience and reduce barriers between transportation systems by transitioning to an open fare payment system', said forum director Randy Vanderhoof. 'The objective of this resource series is to help the transit and payments industries understand and identify the technical requirements and approach for open payments and contactless EMV chip cards to be a viable option to supplant or supplement transit closed-loop systems.'
The next publication in the series will focus on aggregated pay-as-you-go transactions.