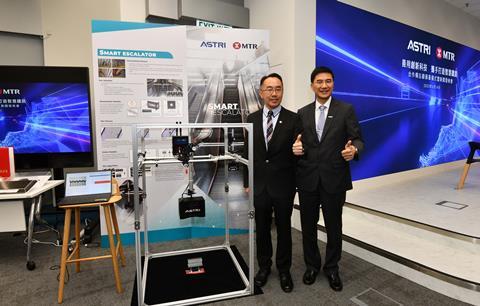 CHINA: MTR Corp and the Hong Kong Applied Science & Technology Research Institute have signed a memorandum of understanding under which the operator will provide a further HK$20m to deepen their collaboration in areas including communications, artificial intelligence, Internet of Things and data analytics.
MTR Corp said ASTRI had 'rich research and development and application experience', and collaboration would enhance the performance and efficiency of its rail operations and intelligent maintenance.
MTR has allocated HK$50m for collaboration with ASTRI since 2021, with projects including the use of precise automatic optical inspection technology, joint development of a portable escalator gap clearance inspection tool, and the use of a digital twin to enhance the operational efficiency of a maintenance centre.
'We look forward to working with ASTRI's experts to contribute to industry–academic–research collaboration and facilitate the development of Hong Kong's smart railways', said MTR Corp Operations Director Dr Tony Lee on June 14.