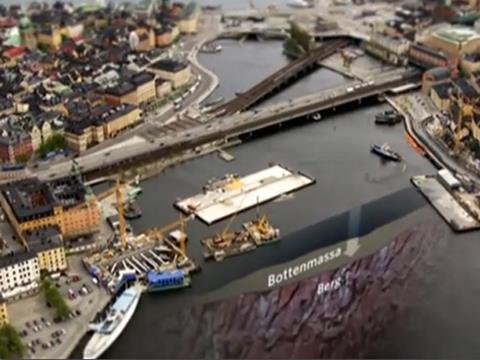 SWEDEN: The two new underground stations being built as part of Stockholm's Citybanan project are to be equipped with Gilgen Door Systems platform screen doors with ClearSy's Coppilot autonomous control system.
This uses sensors installed on the platform rather than equipment on the train, which ClearSy says is ideal for Stockholm where only two stations will have screen doors and existing rolling stock will be used.
There is individual control of each platform screen door, so different train lengths can be accommodated with ease, and the screen doors will remain closed if the adjacent train door is not opened. Other functions include a luminous sign indicating the position of the approaching train.