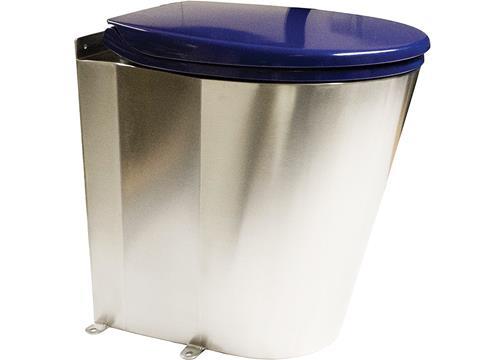 TOILET: TBM Rail has developed a gravity-fed toilet designed to minimise blockages.
Managing Director Andrew Hawker says that while gravity-fed designs are 'often the simplest and smallest-footprint option', they 'have become infamous for blockages and resulting servicing problems'.
'A number of companies shared with us data on service levels, usage figures and technical information', he said. 'Working in partnership with specialist washroom manufacturer Franke, we have produced a bespoke gravity-fed WC that dramatically reduces the incidents of blockages. It is impossible to remove the problem entirely as there is a small minority of the travelling public who seek to block toilets purposely.'
A material thickness of 1·5 mm provides stability and durability, and there is a securing plate to fix to the floor.