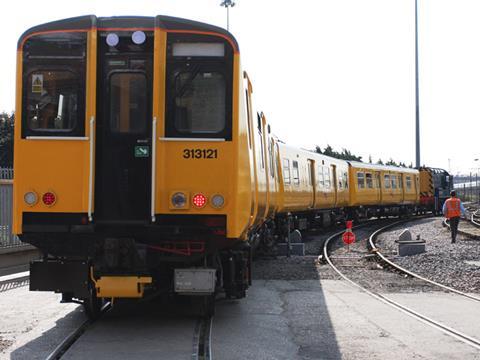 UK: Network Rail is to make use of an ERTMSCamCorder to undertake integrated onsite testing of the ETCS Level 2 equipment being installed as part of the Thameslink Programme. The unit is being supplied by ERTMS Solutions under a contract announced on June 14.
Forming a key element in the upgrading of the north-south cross-London route, the Thameslink ETCS Level 2 overlay is intended to support automatic train operation through the central core, allowing a peak service of 24 trains/h in each direction.
With limited track access available to install, test and commission the ERTMS equipment, Network Rail has established a dedicated Thameslink Systems Integration Laboratory in Southwark and is also making use of the ERTMS National Integration Facility on the Hertford Loop Line. Addition of the ERTMSCamCorder to the test train is intended to support the final testing campaign on the operational railway which is scheduled to start later this year.
Developed by Brussels-based ERTMS Solutions, the ERTMSCamCorder provides a fully synchronised recording of all trackside and onboard data received by the test train during the commissioning runs, the information displayed on the DMI, and any data held recorded by the JRU on-train monitoring system. This can be replayed and analysed to assess the performance of the lineside equipment and the response of the train's onboard systems. The ERTMSCamCorder can also produce a full report of the tests for use in the system certification process. The supplier estimates that this can reduce the recording time by as much as 90% and permit 30% more tests to be conducted in a given time period.
Other infrastructure managers already making use of the camcorder as part of their ETCS commissioning programmes include Infrabel, ProRail and DB Netz. ERTMS equipment manufacturers such as Siemens, Thales and Hitachi Rail Europe are also using it to support their development work.