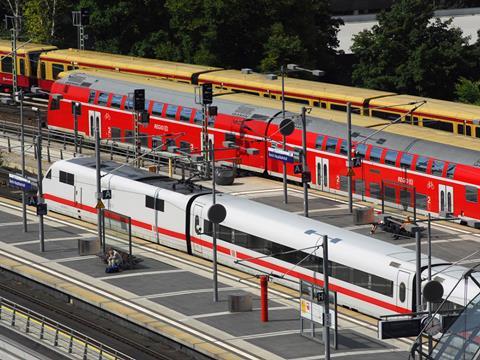 GERMANY: Deutsche Bahn subsidiary DB Station&Service has appointed Acapela Group to create digital public address announcements for use at its 5 400 stations.
Acapela said the German-language announcements would be custom-made to provide a 'pleasant unique voice experience', with an audio brand identity that would be recognisable as belonging to DB. The English-language announcements would be taken from its existing catalogue of digital voices.
'As voice-first interfaces are entering our daily lives, it is the right moment for companies to seize the opportunity to go for their own voice persona', said Andrew Richards, head of Acapela's public transport business unit.
The voice will be 'the acoustic business card of DB at all stations', said Daniel Labahn, Head of Travel Information at DB Station & Service. 'We will provide station visitors and passengers with advanced real time information. Especially during disruption, clear announcements are essential for good passenger information. This has a direct impact on customer satisfaction, which is a priority for us in the coming years.'