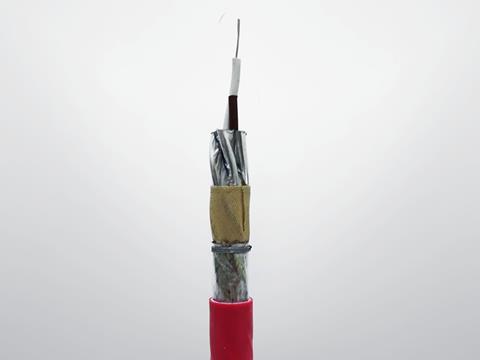 CABLES: Nexans has launched its Flamex Ethernet FR range of fire-resistant communication cables, which are designed to maintain their integrity during a fire so that train crew can continue using key communication and control systems.
When exposed to fire, the cable insulation, transforms from a flexible plastic covering to a tough insulating ceramic layer. The cables also help to limit the spread of fire and the release of harmful smoke.
'This new Flamex FR range meets the most stringent regulations in the industry while maintaining performance, and therefore safety', explained Yannick Goutille, Nexans Global Product Manager for Rolling Stock.