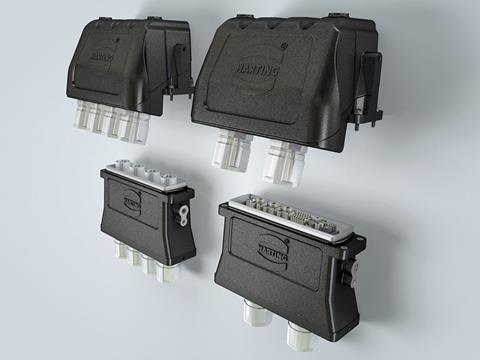 CONNECTOR: The Han 34 HPR EasyCon connector from Harting is designed for high-current transmission with a high power density for use on rail vehicles.
The housings and retaining frames can accommodate four 650 A contacts in a single interface, more than doubling the current-carrying capacity compared to the next HPR connector size down while saving space. The connectors are available in an angled version for inter-vehicle transitions and a straight version for connections to traction units.
The housing also allows 12 individual Han-Modular power, signal and data modules to be inserted as an alternative to the high-current contacts, instead of needing two housings equipped with six individual modules.