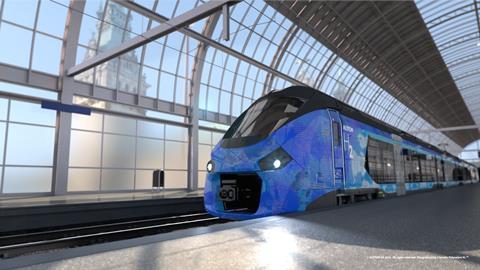 HYDROGEN: A agreement to optimise hydrogen refuelling equipment for passenger trains and define an international standard has been signed by Alstom and the Hynamics hydrogen subsidiary of French energy group EDF.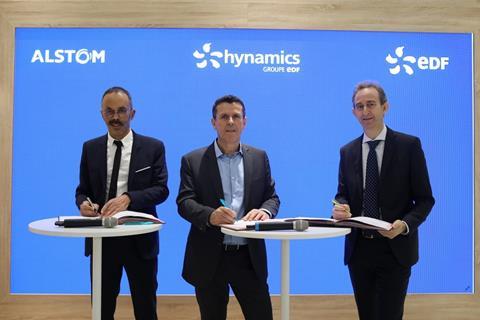 The aim is to help minimise refuelling times, which Alstom said are a major issue for railway operators, while complying with safety regulations.
Joint modelling, calculation and simulation work is to be undertaken, ahead of testing at EDF's Lab Les Renardières R&D centre in Écuelles which is planned for next year. A hydrogen production station, a compressor and several storage racks will be used to replicate a fuelling point, so that behaviour can be assessed under conditions suitable for observation.