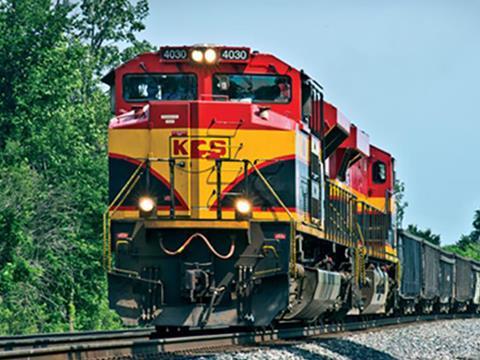 USA: CloudMoyo is to deploy its Microsoft Azure cloud-based CloudMoyo Rail Transportation Management software to modernise Kansas City Southern's Management Control System and provide analytics and artificial intelligence to improve operational efficiency.
KCS already uses CloudMoyo's crew management, business intelligence and analytics packages, and is to deploy CRTM in phases over three years.
CRTM is designed to be scalable to meet current and future requirements, bypassing lengthy deployment schedules and avoiding costly infrastructure investment, while also enabling teams to work across locations and business units while retaining the flexibility to operate independently on a regional basis. It covers functions including rail operations, service planning and design, revenue management, interline settlement, waybill management, asset management and the customer portal.
'This initiative supports our performance and customer-focused efforts', said KCS Senior Vice-President operations support and Chief Information Officer Mike Naatz. 'This partnership and deployment of the CRTM system will help KCS achieve new levels of operational efficiency.'