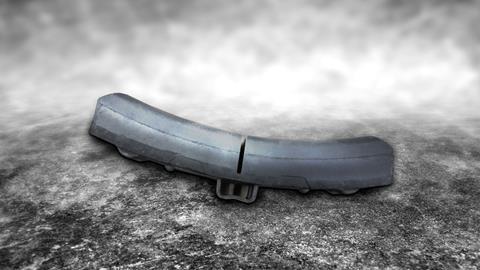 SPAIN: Knorr-Bremse's Pamplona plant has begun volume production of Problock J816M low-noise composite brake blocks for new-build wagons, adding to the low-noise brake blocks which the company supplies for retrofitting to existing vehicles.
'This product represents a key strategic addition to our portfolio', said Dr. Nicolas Lange, Chairman of the Management Board of Knorr-Bremse Rail Vehicle Systems. 'On the one hand, it provides us with new opportunities to access market share in the OEM sector. And on the other, it cements our position as a system partner and one-stop shop for wagon brake equipment and maintenance.'
The composite brake blocks help to reduce braking noise by up to 10 dB(A) compared to conventional grey cast iron blocks, with the noise level only half as loud to the human ear.
Knorr-Bremse delivered its first consignment of Problock J816M blocks to 'a major operator in a German-speaking country' in May, under a 'six-figure euro' contract.