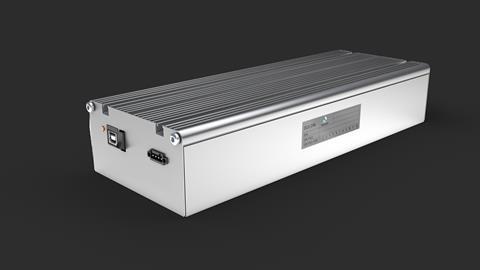 FINLAND: Polarteknik has begun production of its latest design of control units for internal doors on trains.
The D56 is designed with the flexibility to accommodate the varing passenger flow and functionality requirements of vestibules, saloon, catering vehicles, accessible toilets and gangway fire doors. As well as controlling the door motor, the D56 module has several digital inputs and outputs for auxiliary functions.
The manufacturer said its previous generation of controller had been advanced for its time when introduced in 2009 and remains part of its portfolio, but the new model has been designed with IoT and cybersecurity in mind. It supports ethernet UDP, Ethernet, Profinet, Sibas, CIP, Webmaint and IPTCom using commercial proven protocol stacks and modules, with the user interface designed to facilitate web services and diagnostics.
'We have gone from single to dual processor architecture to enhance project-specific customer tailoring while maintaining the integrity of having the safety related functions of the door controlled by a separate microcontroller that is stable, planned for obsolescence and benefits from the development work we have put in during the last 20 year', explained Business Development Director Mika Korhonen.