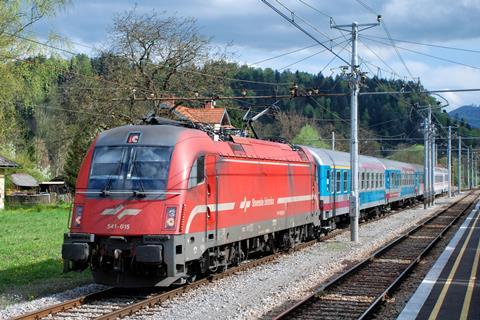 SLOVENIA: National railway SŽ is to deploy IVU Traffic Technologies' IVU.rail platform for the scheduling and dispatching of its passenger services by the end of this year.
'Thanks to the integrated planning and scheduling of IVU.rail, we can now standardise many of our previously manual tasks in a digital process and thus work much more efficiently', said SŽ Chief Executive Dušan Mes. 'This will increase our competitiveness, especially with regard to our targeted growth in the European market.'
SŽ has around 7 500 staff and a network of more than 1 200 km. It operates around 500 passenger services per day carrying 15 million passengers per year. It also runs 130 freight trains per day carrying more than 20 million tonnes per year, of which more than 90% is cross-border traffic.