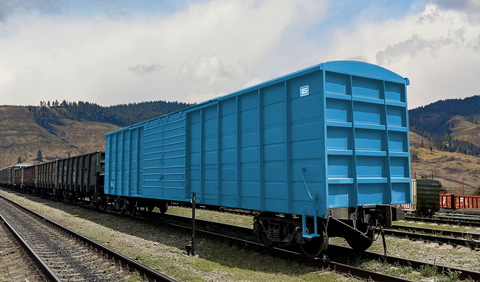 MONITORING: Locomotive modernisation technology specialist ZTR and security software company BlackBerry have launched a remote wagon monitoring system designed to provide operators with greater insights into the fleets.
Monitoring devices offer a long battery life in the rough railway environment, while the online dashboard provides location, utilisation and mileage data for wagons and other non-powered assets.
ZTR technology is currently used by more than 125 manufacturers, leasing companies and railways, with more than 400 000 telematics-enabled assets.
'We are always looking ahead to anticipate customer needs and improve availability, reliability and efficiency through innovation, so it made sense for two technically-savvy businesses to join together to deliver greater customer value', said ZTR President & CEO Sam Hassan when the platform was announced on April 6.
'ZTR were the perfect partner to help expand the reach of our asset monitoring solution in an otherwise underserved market and one in which visibility and fleet insights can make a major difference', added Christopher Plaat, Senior Vice-President & General Manager of BlackBerry Radar. 'We share a vision to bring digital transformation to the railroads so that they can make better, data-driven decisions that lead to greater fleet efficiency.'