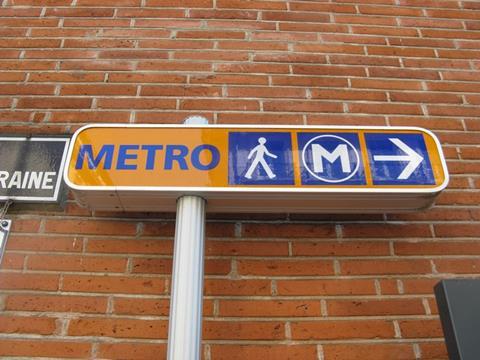 FRANCE: The outline route for a third metro line in Toulouse was unveiled on December 18. At €1⋅72bn it would be the largest public transport project in France outside Paris, according to transport authority SMTC, which hopes to complete construction in 2024.
The core route for the project, known as Toulouse Aerospace Express, is 21 km long with 17 stations. With two-thirds of the route running underground, mainly on the central section, the estimated cost of construction per km is between €80m and €90m.
Toulouse Aerospace Express would start at Airbus Colomiers, serving the aviation industry based around Blagnac Airport to the west of the city centre. It would run east towards the centre of Toulouse, interchanging with Line B at La Vache and Line A at Marengo, before terminating at Airbus Defence & Space in the southeastern suburb of Montaudran.
Options include serving the airport itself which has been costed at €112m. The route could be extended from Airbus Defence & Space to Malepère for €70m or to Labège for €122m.
Serving 48% of jobs within the greater Toulouse area, the third metro line is expected to carry 200 000 passengers/day. Studies are now to be undertaken with the aim of selecting a definitive route which would then be put out to consultation and considered by a public inquiry in 2018-19. Construction would run from 2019 to 2024.