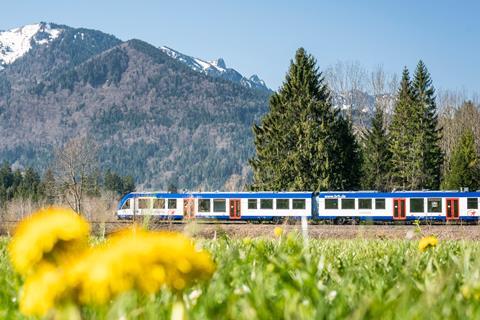 GERMANY: Leasing company Alpha Trains has acquired 22 Alstom Coradia Lint 54 two-car diesel multiple-units from Transdev in a sale and lease-back transaction, and is to acquire a further nine identical units directly from the manufacturer.
The DMUs are to be used by Transdev subsidiary Bayerische Oberlandbahn on Bayerische Regiobahn services south from München to Lenggries, Tegernsee and Bayrischzell.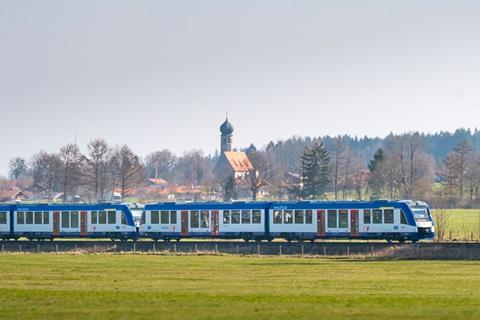 The operating contract awarded by Bayern railway agency BEG requires the current fleet of older units to be replaced by 25 new Alstom Lint DMUs at Transdev's expense, and these were ordered in December 2018. To provide an increase in capacity an €25m option for a further six DMUs was exercised in September 2019 with the support of the Land.
The first of the 31 DMUs entered traffic in June and all are expected to be in operation by the end of the year.
The current fleet which includes Bombardier Talent DMUs will be returned to owner Alpha Trains for further leasing.
'We are delighted to have found a convincing solution for improving rail transport in the Bayerische Oberland together with our long-standing partner Transdev', said Alpha Trains CEO Shaun Mills on July 28. 'Once again it is clear that the flexibility of rolling stock leasing is the only way to implement future mobility concepts in times of rapid demographic and technological change.'